Big Bore / Oil Country CNC Lathes
Willis Big Bore/Oil Country CNC Lathes:
Ranging from:
> 32" - 40" Swing
> 50" - 240" Center Distance
> 6.1" - 15" Spindle Bore
Call us for a free Willis Big Bore CNC Lathe quote today! - (419) 537-1717

32120-12 CNC Lathe w/ Fanuc Control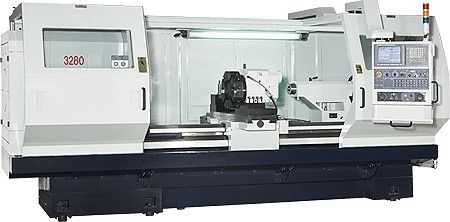 3280-10 CNC Lathe w/ Fanuc oi-TC Control w/ Manual Guide & Thread Repair
Engineered and built from the most advanced technology and materials available, Willis Big Bore CNC Lathes compete in any market. Willis big bore CNC lathes are currently utilized in many industries including aerospace and alternative energy. As superior horizontal turning centers in any industry, Willis large bore CNC lathes also serve as incredible oil field lathes (Click Here to View Our Oil Country Lathes) These CNC lathes are also competitively priced to ensure complete customer satisfaction.
Big Bore CNC Lathes
Willis large bore CNC lathes provide high accuracy for heavy horizontal turning with a precision ground bed which is hardened to over 50Rc.
High precision, pre-loaded bearings support the Willis big bore CNC lathe's spindle for consistent and accurate turning throughout the entire speed range.
Our big bore metalworking lathes include gears, shafts, and a head stock spindle forged from alloy steel, hardened and ground to provide higher turning speeds at lower sound levels.
X & Z axis ball screws on Willis flatbed CNC lathes are provided oil via an automatic lubrication system with a low-level alarm.
Our big bore lathes provide precision ball screws set into precision bearings ensuring pinpoint accuracy and a long profitable life.
To ensure safety and cleanliness, Willis large bore CNC flatbed lathes are provided with a full-length rear splash guard with removable panels for easy access and maintenance, as well as 2 full-size front moving chip guards with observation windows.
A Manual Pulse Generator (MPG) hand-wheel provides these large big bore CNC lathes with easy manual movement along the X & Z axes.
To provide maximum torque and power throughout the entire spend range for these CNC lathes, Willis big bore lathes are equipped with a 4-speed head stock.
Willis Machinery offers constant surface speed turning, tapping, and threading as standard features in all of its CNC lathes.
Standard CNC Lathe Features
6", 10", 12", or 15" spindle bore available
Fanuc Oi-TC control
4-way horizontal electric turret, or 8 position vertical electric turret
Wide RPM range 30HP Spindle Motor – 40HP optional
4-Step Spindle Speed
Cutting Fluid Coolant System
Operation, Programming & Instruction Manuals
Full Length Rear Splash Guard
Front Chuck & Chip Safety Guards
2 T-slots on top of cross slide (NA for 30" machine)
Working Lamp
RS-232 Port
Compact Flash Drive
Front and rear screw type chip augurs standard (30" lathe-1 rear chip conveyor)
Centers and Center Sleeve
Leveling Blocks
Available Options on CNC Lathes
Numerous 3 and 4 jaw chucks
40HP spindle motor
Automatic spindle speed gear change
Rear chuck adapter for double chuck
5" capacity cross slide mounted boring bar holder
Hydraulic tail stock
Steady rests
Follow rests
Aloris quick change tool post for rear of cross slide with numerous holders
Tape type chip conveyors in lieu of augur type
CNC Lathe Specifications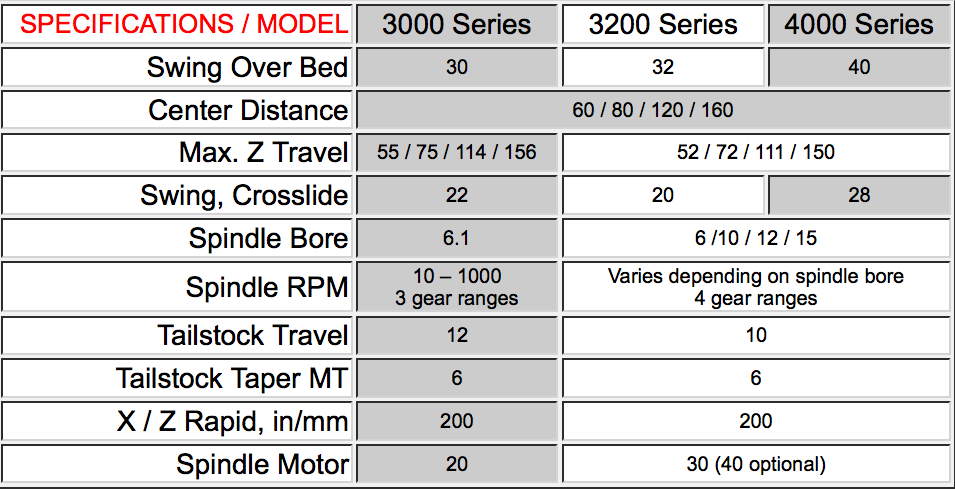 ENC Lathes:
The extensive list of machine features includes:
Automatic headstock speed change with three-range
Superior headstock positive flow lubrication system with oil-cooler
The rigid construction bed is with hardened and precision grinding
Full enclosed and interlocked guarding
Independent, sliding operator's console allow moving quickly / effortlessly aside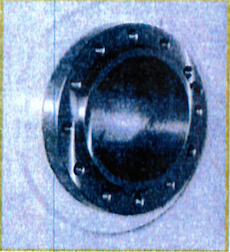 Spindle Bore offered 155mm / 250mm / 380mm for selection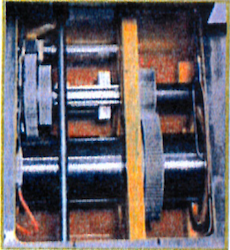 Headstock Assembly & Lubrication System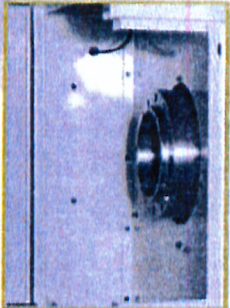 Adaptor for Rear Chuck Mounting