Workholding Equipment
Chucks for Sale
FACE PLATE JAWS
Semi Steel Body For Face Plates With Radial Slots
To meet the great demands on the production machines of today, we manufacture this tyope of face plate jaws
Heavy, improved bodies give the jaws wide contact surfaces, huaranteeing a firm grip and minimum wear
The bodies can be made of steel upon request
BORING MILL JAWS
Semi Steel Body For Face Plates With Parallel Jaws
Extra heavy design, intended for vertical turning lathes
Each boring mill jaw is held by four bolts
Ribs are cast integral with the body
The bodies can be made of steel upon request

3 & 6 Jaw "Set Tru" 0.0005" T.I.R.

3 Jaw Self-Centering Scroll Chucks

4 Jaw Independent Lathe Chucks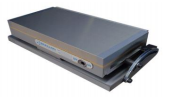 Willis Machinery & Tools Workholding
"Willis Machinery" offers many different styles of lathe chuck. These chucks come in L00 mount, L0 mount, L1 mount, D-1-3 mount, D-1-4, mount, D-1-6 mount, D-1-8 mount, and D-1-11 mount. The L mount chucks can be mounted on older lathes like "LeBlond" and "Reed Prentice". These chucks also come with an A-1-5 mount, A-1-6 mount, and an A-1-8 mount. "Willis Machinery" also stocks flat-back chucks, as well as threaded spindle mount chucks with 1 ½" x 8" mounts and 2 ¼ "x 8" mounts. These chucks come as three jaw, or four-jaw combination chucks. Adaptor plates with various diameters and spindle nose mounts are available for flat back chucks. Rough adaptors are also available.
Willis supplies "SCA" lathe chucks, "Bilsing" lathe chucks, and "Bison" lathe chucks. Also available are faceplates ranging from 16" diameter faceplates to 36" diameter faceplates. "Willis" inventories SCA replacement parts including, pinion bearings, master jaws, hard top jaws, soft top jaws, 'SCA" scrolls, "SCA" pinions, "SCA" operating screws and chuck wrenches.
"Willis Machinery & Tools" inventories a variety of L-mount lathe chucks. These L-mount lathe chucks can be used for the replacement of lathe chucks used by lathe models requiring L mount spindles like, "Union" lathes, "American Tool Works" (ATW) lathes, Lodge & Shipley, LeBlond, and others.
Additionally "Willis" inventories "Braillon" permanent, electromagnetic, round and rectangular magnetic chucks. These magnetic chucks come in fine pole pitch or standard pole pitch spacing. "Bokö" live centers are also inventoried at "Willis Machinery".
"Bokö" centers have drop forged housings, with total steel center points that are penetration hardened. "Willis Bokö" centers are designed with double raw step angle ball bearings, thrust bearings, and high precision roller bearings for maximum accuracy and long life.