BTM 80 CNC Bed Mill
CNC Bed Mills
Our BTM 80 CNC bed mills features a rigid head with a cartridge type CAT 40 taper spindle, 8,000 rpm max spindle speed, 10 HP constant duty spindle motor, hardened and ground box ways for maximum rigidity and long life. This open frame CNC Bed Mill comes equipped with Fanuc 0i-MF control.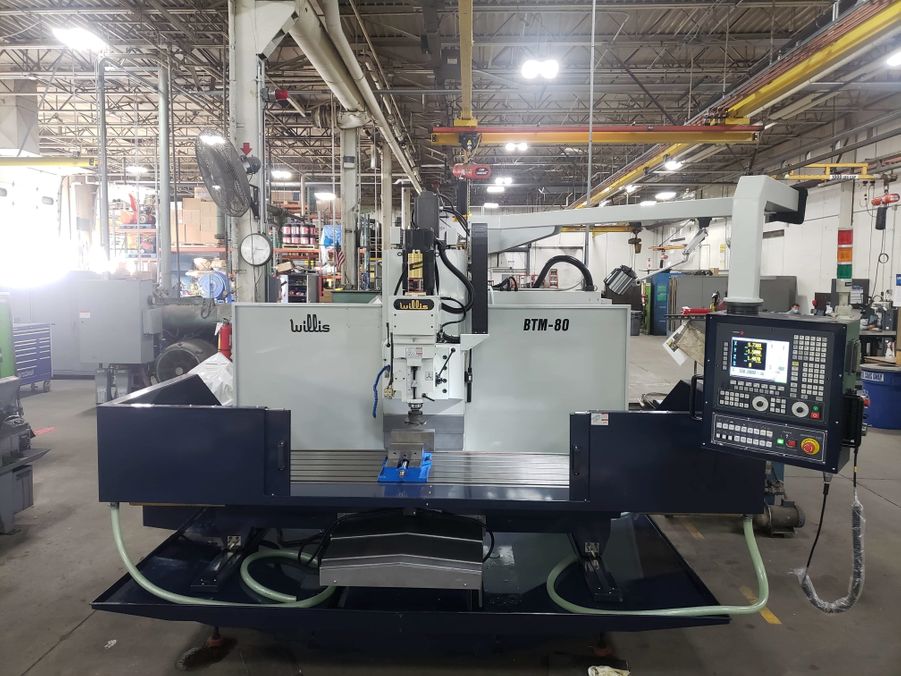 CNC Bed Mill Model BTM 80
BTM 80 with 35" Y-axis travel
Willis CNC Bed Mill Model BTM 80:
Willis CNC Vertical Travel Mills
> Large Travels
> Heavy Work Pieces
> Great Value
> Big Work Cube
Call us for a free Willis CNC Bed Mill quote today! - (419) 537-1717
Willis Machinery and Tools offers heavy duty, tool-room style, CNC bed mills like the "Willis" BTM-80 from the Willis BTM series. Large work-piece and weight capacities, along with heavy milling and drilling capabilities, the "Willis" bed mills both BTM series and RTM series present an unbeatable value for our customers.