Willis Machinery & Tools – Since 1963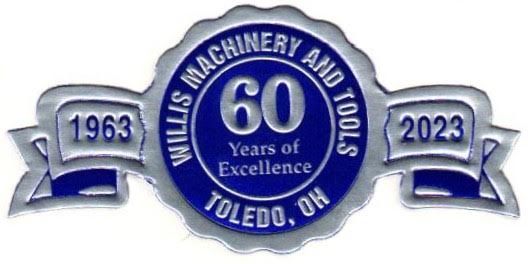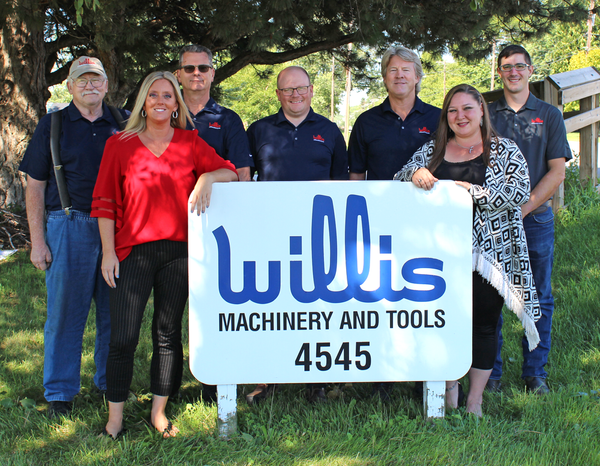 We are very proud and excited to be starting our 60th year in business!
One of our main focuses we've encouraged and promoted since our founding is continually developing deep, personal, and long-term relationships with our customers, vendors, and support companies. This helps create a level of trust and understanding that when developed can't be beat when compared to new constantly changing relationships. We still have very successful partnerships with the Swedish Solberga company since our beginning, and the German Alzmetall company for more than 50 years. Unfortunately, we have outlasted a few of our long-time original partners including the Italian Bergonzi and the Swedish SCA companies. Additionally, most all of our Taiwan partner relationships are more than 25 years old with a number of them over 30. We truly have multi-generational relationships with customers and vendors alike.
We are also still servicing the same customers who purchased some of this equipment many decades ago. Not only do we stock most of these older spare parts, but we are still able to source non-stock items for much of this equipment. Our technicians also have the expertise to assist in keeping these machines running and making money. This reliability and support is something our customers count on and Willis delivers.
Our strong and numerous relationships around the world and the USA are a great source of pride and knowledge for us. We know the challenges large and small manufacturers across the country are facing, and with our worldwide network of machine tool builders, we are able to help them find solutions.
We strive to have personal relationships with our customers and vendors alike, and this will continue as we start our next phase of growth. When you call in, you will get a live person to answer the phone. You will also get connected to the right person for your needs immediately to answer questions or provide assistance.
It is not easy to keep such a strong culture at any institution for this length of time, but we have managed this by renewing our team when necessary and instilling our values in these new team members. Over the past few years, we have brought on a number of new team members and we are blessed now to have more than half of our team born after 1979. We still have some "Old Guard" here to teach and preach our original values, but the influx of these younger team members brings fantastic new energy and new ideas to help us forge our future.
We have been privy to an incredible number of experiences over these past 60 years and learned much from our partners around the world. We are still providing top quality traditional manual machinery and expanding more and more into higher tech CNC's and automatic machines. The continued transition to increased automation will continue to be a great source of our future growth. We hope we can continue working together for our mutual ongoing success. Willis will always remain at your service.
Peter Boice
President, WILLIS MACHINERY & TOOLS