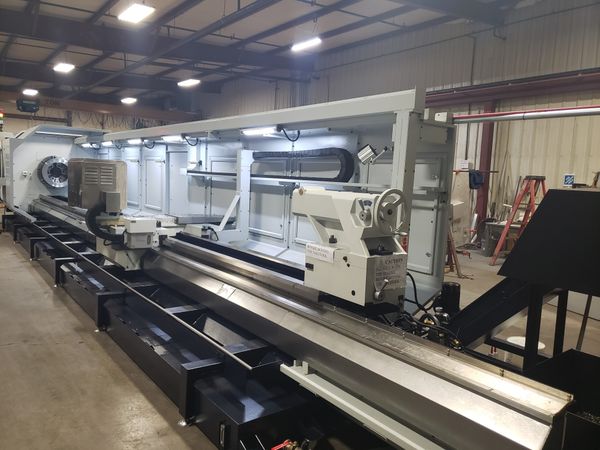 Willis installs 30' center CNC Lathe with Live Tooling and C axis in Mid-South
A Mid South contract manufacturer had a great opportunity for a new product line. The new products were essentially long cylinders with flanges on both ends. In addition to all the turning necessary, the flanges needed numerous accurately drilled and tapped holes on the face and OD along with some milling work. The cylinders also needed to have holes drilled in precise locations over the entire length of the OD along with some milling work on the OD.
The turning work on the end flanges was pretty straight forward ID and OD CNC turning and much of the machining work could be done on their in house VMC's. However, after the flanges were secured onto the cylinders, there was much machining on the entire new 26'+ long assembly that had to be finished after all the pieces were fitted together.
There are a number of companies that can build machines with these functions, but the investment needed for most of these is in the millions of dollars. The job wouldn't have worked for the manufacturer with that type of initial investment. They came to Willis with this challenge, and we provided them with the Willis LD45360-6 CNC Lathe with Cf axis, live Baruffaldi 8 station turret, and hydraulic chuck.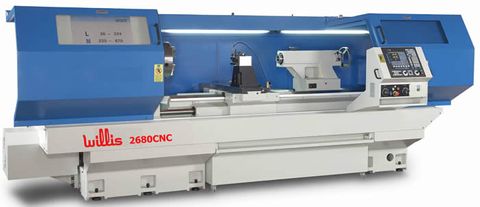 Willis Machinery & Tools
Toledo, OH