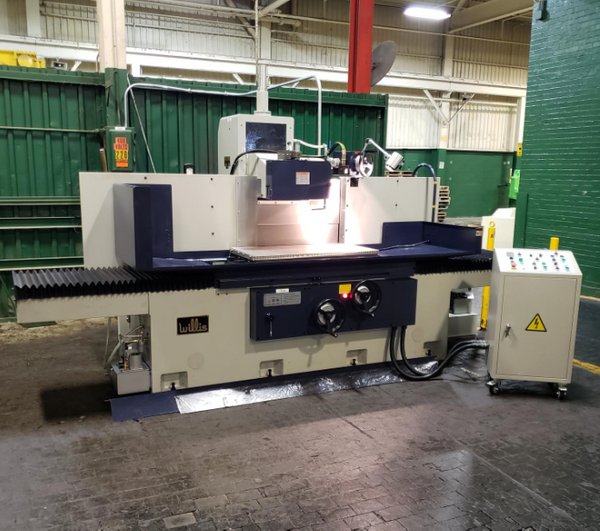 Willis 2040-3A High Accuracy Surface Grinder
Worn out Grinder needs high quality replacement
New Surface Grinder needed for precision shim application.
Ohio Stamping Press manufacturer needed a new Surface Grinder
to replace their worn out 1940's era machine. They had a job grinding
precision tapered shims used in the manufacture of their Presses.
This Press builder is known for their high quality product so they
needed a top notch Grinder. Willis supplied and installed a new 2040-3A
Precision Surface Grinder to get the job done.
Willis 2040-3A Surface Grinder Specs:
20 inch X 40 inch (60 inch optional) table working area
7.5 HP spindle motor
14 inch OD x 1-1/2 inch thick grinding wheel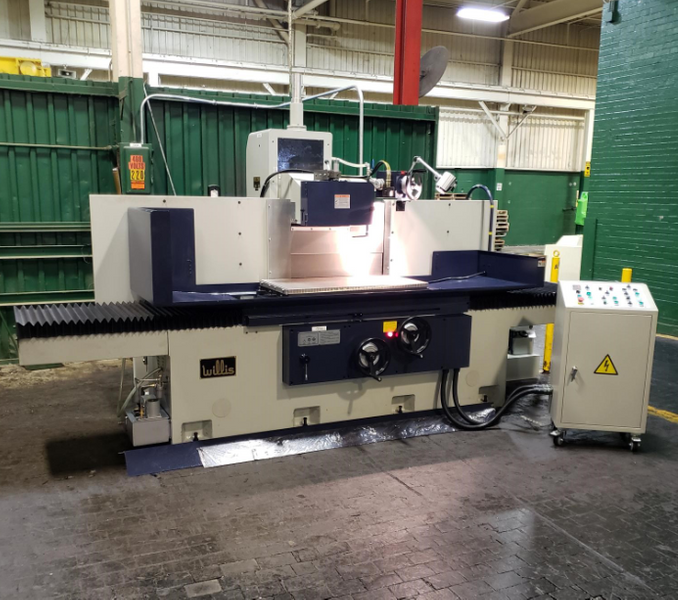 Willis 2040-3A Surface Grinder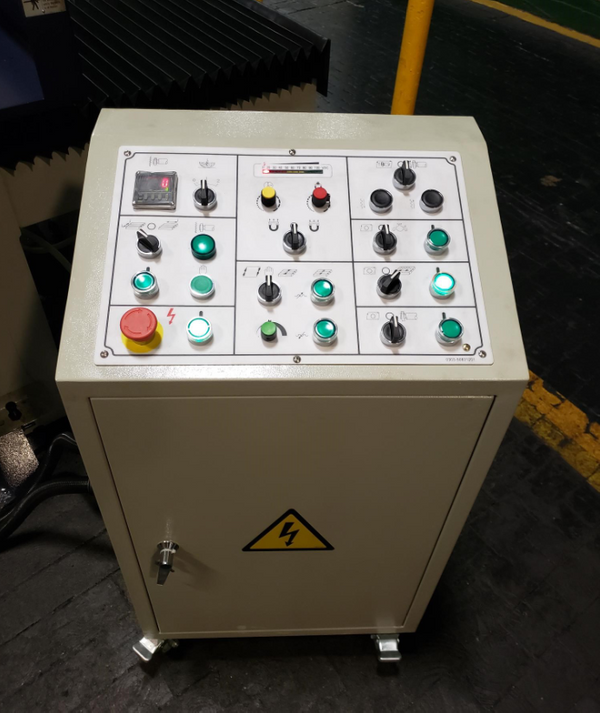 Willis Grinder Operator Console
Willis Surface Grinder Features:
Our Surface Grinders provide a dynamically balanced spindle with high precision angular contact ball bearings.

Willis manual surface grinders utilize a one shot lube system where every Willis automatic surface grinder utilizes an automatic lubrication system.

A Halogen work light is provided on Willis surface grinders.

A grinding wheel and flange are provided on our surface grinders as well as a wheel balancing stand and arbor.

Willis surface grinders are equipped standard with a table mounted wheel dresser.

Leveling pads are also standard with all models of Willis grinders.

Some models feature for a magnetic coolant separator system with paper filtration.