Hollow Spindle CNC Lathes
Willis Metalworking Hollow Spindle CNC Lathes
Ranging From:
> 20" – 30" Swing

> 40" – 160" Center Distance

> 3 1/8" Spindle Bore

8 and 12 tool turrets

live tooling

chip conveyors

rear chuck adapters

manual or hydraulic tailstock

equipped Fanuc
Contact us today for a free Willis CNC Hollow Spindle Lathe quote! (419) 537-1717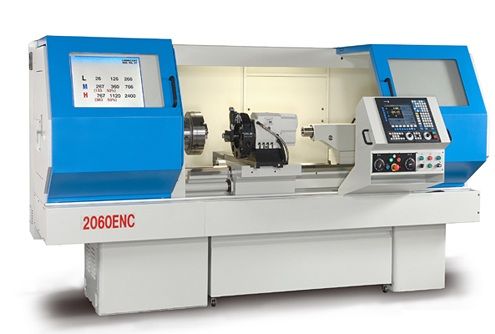 2060 CNC Lathe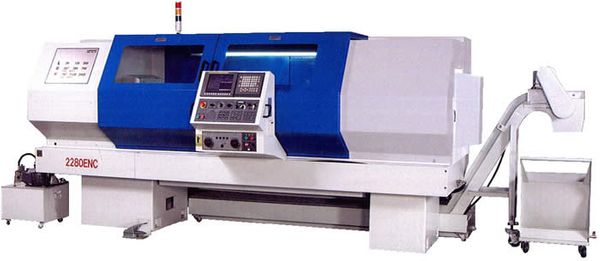 2280 CNC Lathe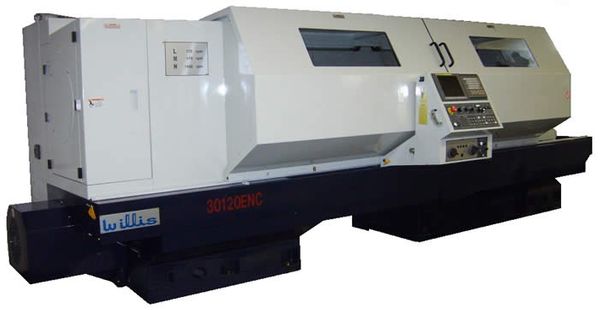 30120 CNC Lathe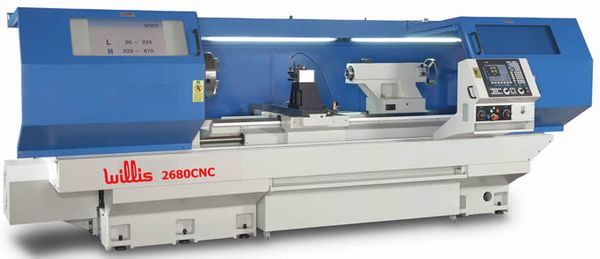 2680 CNC Lathe

CNC Lathe Cross Slide

CNC Lathe Tail Stock
Willis Flat-bed CNC lathes are designed primarily for heavy duty turning operations with dramatic productivity. The high quality casting construction assures optimum rigidity and stability for years of reliable, trouble free operations. Great horsepower motors provide powerful cutting capabilities. Each machine is manufactured to the highest quality of standards. Willis Machinery offers many different styles of CNC lathes including: Big Bore Lathes and Oil County Lathes. Buying new machinery, or replacing used CNC equipment, Willis Machinery & Tools can help you in your turning center needs:
Willis CNC lathes are designed and constructed from the latest technology and built with the highest quality materials and components.
Our CNC lathes for sale have spindles supported by preloaded, high precision bearings that ensure Willis CNC lathes maintain consistent and accurate turning throughout the entire speed range.
Willis Machinery's CNC lathes' rigid bed construction, hardened to over 50Rc and precision ground, provides for heavy turning with high accuracy.
These metalworking lathes for sale have a spindle, shaft, and gears made from alloy steel that are hardened and ground to allow these CNC lathes to execute higher turning speeds at lower sound levels.
A metered automatic lubrication system with low-level alarm provides these CNC lathes with oil to the turning center's slide ways and X and Z axis ball screws.
These CNC lathes include high precision screws mounted in precision bearings to ensure long life, superior cutting performance and great accuracy in these metalworking turning centers.
Willis CNC lathes are designed with a full-length rear splashguard and front moving chip guards with observation windows. This provides these CNC lathes with a clean, safe work area. The rear splashguard for Willis turning centers also has a removable panel for easy access and maintenance.
These metalworking lathes include X and Z axes that are fitted with a manual pulse generator (MPG) hand wheel which allows for easy manual movement of both axes.
These CNC lathes' powerful inverter motor for the machine spindle is equipped with an all-digital Yaskawa inverter for peak performance.
Willis Machinery's CNC turning centers are equipped with a 3-speed (2-speed for 1550) headstock for maximum power and torque over the entire speed range.
These CNC lathes include constant surface speed turning, threading, and tapping as standard features.
Standard Features of CNC Lathes
Spindle Encoder
Automatic Lubrication Pump for Slide Ways & Ball Screws
Cutting Fluid Coolant System
Full-Length Rear Splash Guard
Front Chuck & Chip Safety Guard
Front Moveable Chip Trolley
Halogen Work Light
RS-232 Port
Centers & Center Sleeve
Leveling Blocks
Service Tools & Toolbox
Operations, Programming & Instruction Manuals
Optional Features of CNC Lathes
Steady Rest, Roller Type
Follow Rest, Roller Type
3 or 4-Jaw Chucks
Electric, 4-Way Horizontal Turret
Electric, 8-Station Vertical Turret
Live Center
Hydraulic Chuck
Hydraulic Tailstock
Chip Conveyor w/ Cart
Special Functions by Consult
CNC Lathe Specifications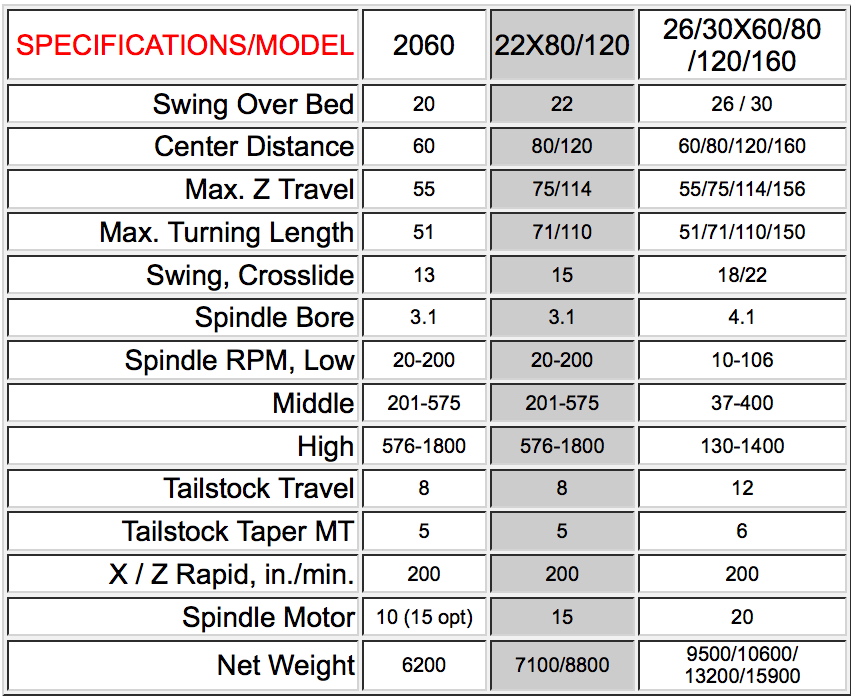 ENC Lathes:
The extensive list of machine features includes:
Automatic headstock speed change with three-range
Superior headstock positive flow lubrication system with oil-cooler
The rigid construction bed is with hardened and precision grinding
Full enclosed and interlocked guarding
Independent, sliding operator's console allow moving quickly / effortlessly aside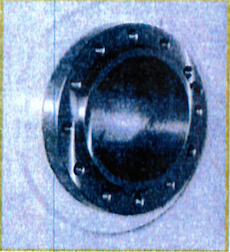 Spindle Bore offered 155mm / 250mm / 380mm for selection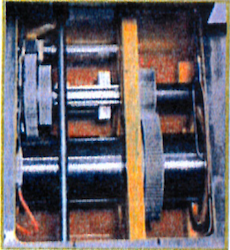 Headstock Assembly & Lubrication System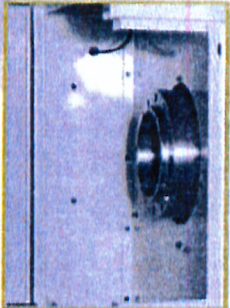 Adaptor for Rear Chuck Mounting